This incredible program is a result of intense lab work, interviews, coaching sessions and more than 400 case studies in the US & Brazil
"We always tell everyone that there was us before the workshop and now there is the new "us". The Positive Change gave us the chance to share and understand one another's values, making our relationship so much easier and more pleasant. Nowadays we respect each other much more and we opened an amazing line of communication. It has trully changed our relationship".
​(Katiane & Marcio Trentin - Caxias do Sul, Brazil)
---
| | |
| --- | --- |
| | "We like to say that the Positive Change was a water divider in our lives. Taking the class as a family was a wonderful expericience. Today we live a relationship that is based on respect, cumplicity, love and we help each other to allign our personal values as a family. This experience has changed our lives". (Mór Family - Porto Alegre, Brazil) |
---
| | |
| --- | --- |
| "Dan Willms is a dynamic, energetic, inspiring, affirming, and compassionate presenter, who uses a unique tool for helping participants clarify strong personal values, then encourages his students to behave in ways which are in sync with those values. This challenging, powerful process is truly life- changing! I would recommend the Positive Change to anyone who is seeking deeper self-knowledge and self-actualization." (Karen Hulteen - Stuart, FL) | |
---
Watch the videos and read the testimonials to find out why so many people recommend the Positive Change Workshop to their families, friends, co-workers and also why many companies and non-profits run this program to their people. BTW,
​it has been proven that families have the most amazing time during the class !
---
Diego Panisson
Businessman

Larissa Dornelles
Lawyer


Ricardo da Rosa
Business Owner

Guilherme Coelho
Teacher & Consultant

Juliano Tofolo


Business Owner

Patricia Dornelles
General Manager

Kleber Stumpf
Financial Manager

Eunice Uecker
Secretary

Elisandra Coelho




Coach & Consultant

Cristian Tonin
Coach & Consultant

Adriana Benenot
Coach & Consultant

João André Valer
Businessman

Solange Rossetti
Events Planner

Fernanda Beterli
Mother

Juliano Uecker
Professor & Consultant

Nicole Dupont
Student
Daniele Camargo
"Expecting!!!"

Sérgio Canei
Businessman & Motivational Speaker

Aline Noccioli
Business Owner

Positive Change in São Paulo, Brazil
October 2014
---
"There is always an ocean of possibilities"
- THE POSITIVE CHANGE
Powered by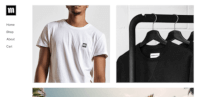 Create your own unique website with customizable templates.